BritRail Special: London, Cardiff, and Swansea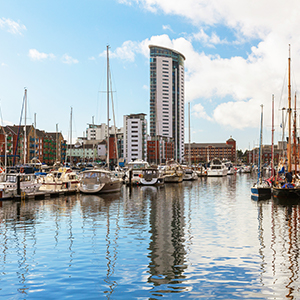 BritRail Special
Go west into Wales from London with this itinerary. With London, we've added the capital of Wales, Cardiff, along with Swansea, best known for being the birthplace of Dylan Thomas as well as a captivating port town. Cardiff provides a wonderful backdrop to London with its old and new. The revitalized Cardiff Bay area as well as the many arcades and markets, which are brimming with Welsh crafts and the delicious Welsh cakes, make Cardiff a must for visitors to Wales.
...
About Avanti Destinations

The passion to serve and inspire savvy travelers with innovative and personalized vacations has been the driving force for 31 years at Avanti Destinations. We have the passion for independent travel and want to share it with you! We provide you with authentic travel experiences backed by our expert knowledge. You go where you want. When you want. With the flexibility to savor special moments along the way. Your vacation is uniquely yours. That's Avanti!
Our record of success at Avanti
...